Danute Pranckute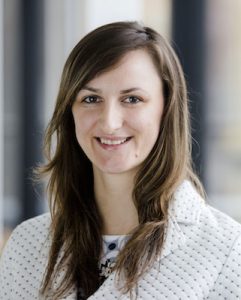 Danute Pranckute has acquired Bachelor degree of Informatics in 2009 and Master degree of Business Informatics at Vytautas Magnum University in 2011 and works as Moodle administrator at VMU from 2009. Her main responsibilities are extending university Moodle system by analyzing teacher needs, contributing in Moodle community by translating it into Lithuanian language, preparing Moodle user guides in Lithuanian language. During 9 years D. Pranckute organized more than 45 Moodle training for higher education, vocational and secondary school teachers, government institution employees.
From 2012 she consults Lithuanian schools Moodle administrators, government institutions about learning management system integration and adaptation.
Danute participated in staff training mobility in Zagreb, Deusto universities, Hellenic and Catalonia Open universities.
More about D. Pranckute you can find https://www.linkedin.com/in/danutė-pranckutė-026b5471
Publications, workshops, demonstrations
Workoshop – Come and check the quality of technikigy enhanced learning provision. Airina Volungevičienė, Estela Daukšienė, Danutė Pranckutė (Bačinskienė), EDEN Annual Conference "The Joy of Learning", 12-15 June, 2013, Oslo, Norway
Demonstration – Generations of managers working for you! Just within a few clicks Airina Volungevičienė, Kristina Mejerytė-Narkevičienė, Estela Daukšienė, Danutė Pranckutė (Bačinskienė), EDEN Annual Conference "Open Learning Generations", 6-9 June, 2012, Porto, Portugal
Workshop: – Become a guradian of cVET quality! Airina Volungevičienė, Estela Daukšienė, Danutė Pranckutė (Bačinskienė), 7th EDEN Research Workshop, 22-23 October, 2012, Leuven, Belgium